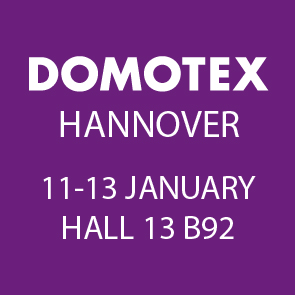 DOMOTEX 2020
(01.11.2019)
Esta Parket team is pleased to announce that we will be exhibiting again at DOMOTEX 2020 Floor exhibition this January 11st – 13th, 2020 in Hannover, Germany
Domotex Hannover is World Trade Fair for Carpets and Floor Coverings.
Inspired by the health megatrend, the keynote theme "ATMYSPHERE" for DOMOTEX 2020 puts wellbeing, naturalness and sustainability at the top of the agenda.
We are going to showcase even more new wood flooring designs that highlight natural trends, especially natural finishing surfaces.
We are looking forward to welcoming you at our Stand B92, Hall 13!
Read more: https://www.domotex.de/home
Back to news list