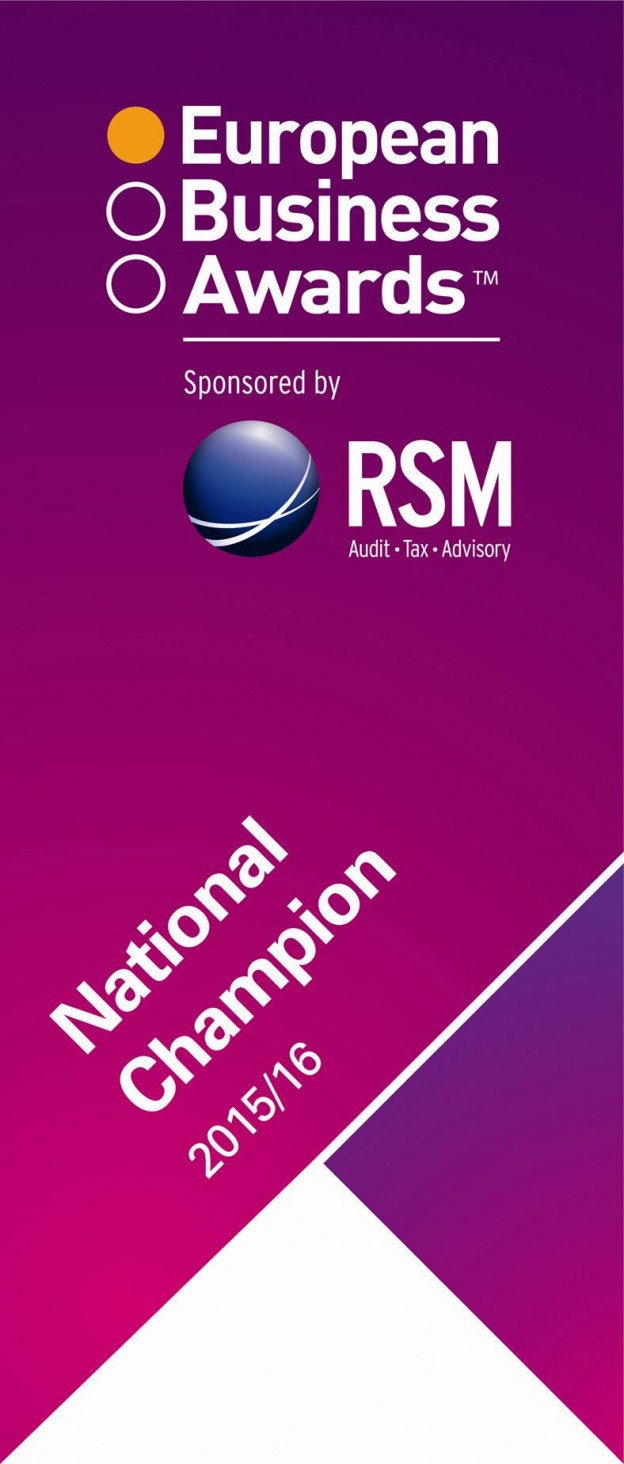 Technomar & Adrem AS has been selected as a National Champion in the prestigious 2015/2016 European Business Awards
(20.10.2015)
Technomar & Adrem AS has been named as a National Champion representing Estonia in the 2015/16 European Business Awards sponsored by RSM; a prestigious competition supported by businesses leaders, academics, media and political representatives from across Europe.
Since 2007, the European Business Awards has been shining a light on the most innovative businesses on the continent by promoting success, innovation and ethics in the European business community. It provides the benchmark, inspiration and example for all others and it is a hallmark of excellence.
Technomar & Adrem AS received recognition for achievement in the Import/Export category for the stable growth of expert during the last few years despite the unstable overall economic situation. The Import/Export Award goes to the organisation demonstrating outstanding performance in three specific categories: continuous growth in the import and export of goods, expansion into new markets and improvement of market position in the face of competition.
We are honored by this recognition and proud to be selected to represent Estonia in the respected European Business Awards program. We'd like to thank our amazing team for the hard work in getting to this point and allowing us to achieve this recognition.
We are now competing with other European companies for overall winner status. In order to progress to the next phase of the competition companies must submit a video presentations to tell their unique stories of success.
Read More: www.businessawardseurope.com
Back to news list